GOOD THINGS DON'T LAST FOREVER AND I MISS WHEN I WAS BLONDE, IT WAS JUST MORE FUN. THIS IS THE EVOLUTION I'VE BEEN THROUGH THE LAST 3-4 MONTHS.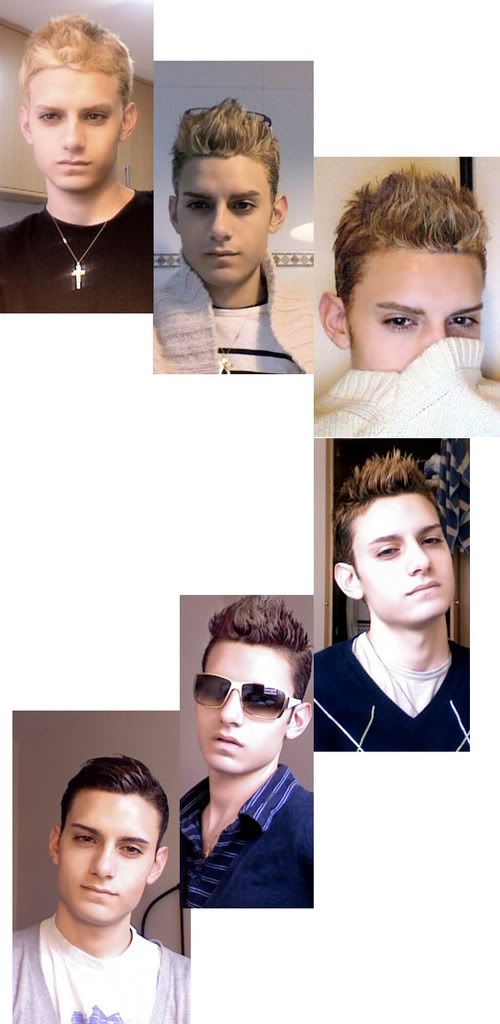 WORKERS DON'T WHISTLE AT ME ON THE STREET ANYMORE, GUYS DON'T TELL ME "HEY YOU THE BLONDE ONE!, YOU WANNA RIDE ME LIKE A HORSE TONIGHT?" ANYMORE.
I FEEL LIKE A F★★★ING NUN THESE DAYS.
Well maybe the first look is a bit too radical but I miss my highlights. I'm confused cause people has such strong opinions about whether it suits me more to be blonde or brunette. Anyway I'm not the kind who listens to people in styling matters but in this case I don't know, I guess I'll have to be a brunette, truth is it's easier, I feel like Willy in Free Willy. Or something you know.